50 years ago the payment terminal was first introduced. It used the latest technology to revolutionize shopping, bringing plastic atoms to life and creating an amazing commerce experience. However in the quest for efficiency, retail and commerce forgot the value of a great experience.
Two years ago we introduced the Poynt Smart Terminal to help merchants recreate that magical commerce experience, this time enhancing terminals with the latest technology and capabilities seen in consumer mobile devices. Since our launch, many others - big and small - have latched onto this opportunity, some even creating carbon copies. That's a good thing. We've always thought of this as a movement where partnerships and building upon each other's ideas drive innovation at scale.
Today we are pleased to announce the next step in our vision to further magic in commerce.
Small Screen, Big Business - Introducing Poynt 5
We are thrilled to introduce the second product in our suite, Poynt 5. Poynt 5 contains all the same security, certifications and features as the Poynt Smart Terminal in a made-for-enterprise format.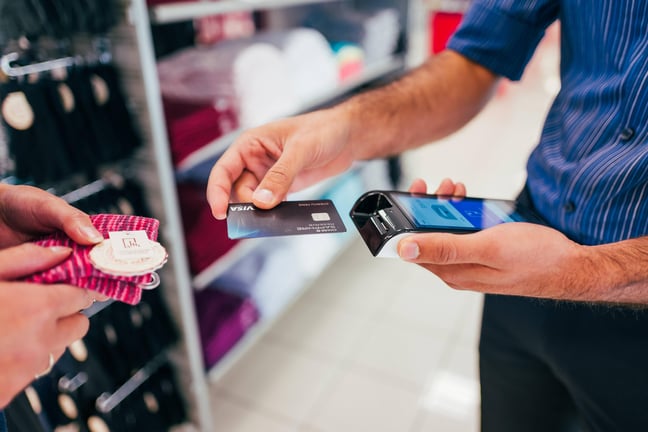 Today's checkout experience in large stores is incredibly cumbersome for customers. Waiting in line and paying at a counter is the only way to pay in most retail environments.
Designed for medium-to-large business environments, Poynt 5 enables merchants to create a premium experience. It allows retailers to cut the line and get rid of checkout lanes and long customer wait times, remnants of a foregone era in retail that didn't include wireless technology and software driven hardware.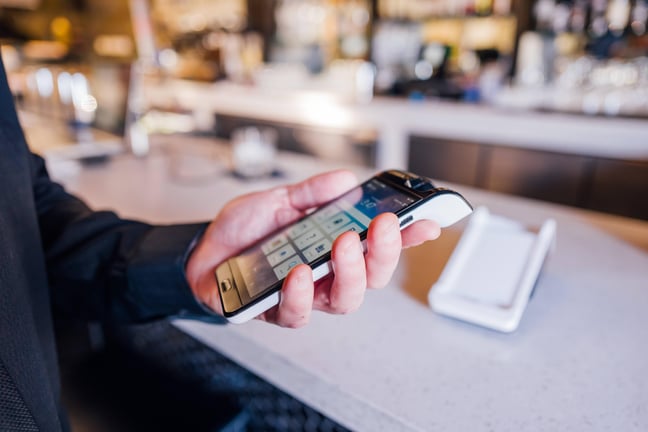 Poynt 5 easily plug and plays into existing POS, securely creating mobile environments, whether for one store or one hundred, for everyone from retail to restaurant.
Shipping at scale in Q2 of next year, we are thrilled to be able to offer all of these capabilities at a cost of $199; and, until this Friday at 5pm PST, we are taking preorders at a discounted rate of $129.
Enabling Global Distribution - Poynt PRO
In order to help distribute Poynt globally, we are pleased to announce our Poynt PRO program which enables Preferred Reseller Organizations (PROs) around the world to sell Poynt.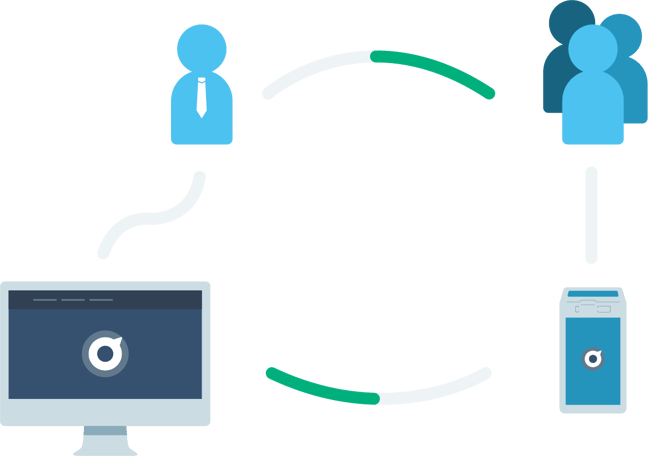 As a Poynt PRO, organizations will receive access to unique benefits including access to dedicated support and training, access to Poynt's merchant HQ app and reseller terminal management system as well as preferred access to future products. We are looking for amazing companies that share our same vision for the future of commerce and retail and want to help us take the Poynt ecosystem further internationally. Our first Poynt PRO, NetPay, is helping us bring Poynt to Mexico and we look forward to rolling out there in 2017.
Next Gen Commerce Platform - PoyntOS 2.0
When we introduced PoyntOS two years ago we set the foundation for a global commerce platform. This year we are providing our biggest update yet.
Custom Acquirer Integrations
As part of PoyntOS 2.0, we're enabling resellers to build integrations into acquirers around the world without the need for complex and lengthy processes. The biggest benefit is that no additional PCI certification is required, because they use Poynt's PCI compliant SDK. This enables rapid development. A great example of this is what we have done with Elavon, one of the largest acquirers in the United States and our recently announced partner. In short time since we partnered together, Elavon created a standalone lodging solution for hospitality merchants using the Poynt SDK. The application allows lodging merchants to efficiently manage day to day operations including check-in, check-out and quick stay transactions on top of the same necessary device they need on location to process payments. We cannot wait to roll this out over the next few months.
App Bundles and Intelligent Matching
A core tenet of Poynt is to make life easier for merchants. One way we are doing this is through offering App Bundles and Intelligent Matching. Poynt's app bundles take the stress and confusion of selecting complementary application for businesses out of the equation. App bundles not only simplify discovery, but also reduce complexity of set up.
POS Bridge
Poynt was designed to easily plug and play into a merchant's system. With POS Bridge we have made that even simpler. POS Bridge coupled with our SDK and Rest API enables Poynt terminals to integrate with existing POS solutions, whether on Windows PCs, tablets or smartphones, and run transactions through Poynt. Simple, seamless and standard.
It has been a busy time for us at Poynt. We could not be more excited as we continue to build our ecosystem of amazing partners and help deliver even more value to both new and existing merchants. It is still early days with a lot more fun to come!