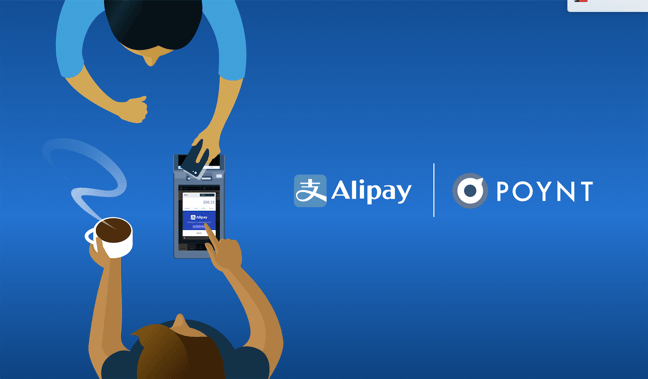 Today we're thrilled to announce a partnership with Alipay, giving acquiring partners and their merchants the option to accept the world's most popular mobile payment method instantly - with no hardware or acquirer changes. Adding a relevant payment method in an easy to use way is one of the best ways merchant can increase sales - AliPay's 520 million users make it one of the most globally relevant payment types and Poynt's future proof solution enable those users with the intuitive experience they're used to at home.
By leveraging our open and connected architecture, we are able to bridge Alipay's digital payment platform into the traditional rails of payment processing, all the while extending unparalleled safety and security to merchants and Alipay users. Through a simple settings change on any Poynt terminal, merchants can begin processing Alipay transactions and settle funds directly into their bank account. The solution requires no additional integrations or changes on the part of the merchant, acquirer, or Alipay - something only possible on a truly smart platform like Poynt.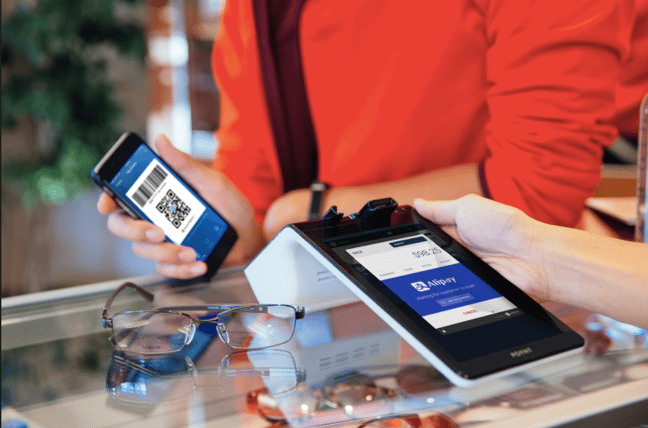 We are proud to be partnering with Alipay, a company with a strong tradition of empowering and championing small businesses, in redefining a modern commerce experience for merchants and customers alike. As payment methods and technologies evolve, we at Poynt will continue to give merchants the tools they need to thrive. Whether it is ease of integrating to multiple systems, accepting payments from customers across continents or driving more effective business processes through third party apps, we are proud to make payments a little bit easier and the world a bit smaller.
To learn more about our partnership with Alipay check out our press release.